What is the Xbox Gamertag?
On platforms where users interact with each other, such as the Xbox, it is important that players can easily identify themselves, and that's where the term Gamertag comes in.
A Gamertag is primarily a nickname used by players to identify themselves on the Xbox platform.
The Gamertag is an identity that users have on this platform, this identity is not only a username or pseudonym, but also an avatar. It also consists of a short description with information about recent activities the user has performed on the platform, such as the last game played.
Without a pseudonym that identifies each user, these platforms would be in total chaos in terms of the players' ability to interact with each other. It is also an advantage for users who like to use a special nickname with which they would like to be identified.
The problem for many players on the Xbox platform is that another player is already using their preferred nickname. On other game platforms the only solution is to use an available one, but on the Xbox this is solved in a different way, as we see.
Using the gamertag of another user
This platform was launched there in 2002, which means that 18 years have already passed since the first Gamertag was founded. This means that tens of millions of users have already registered a Gamertag that is linked to their account. Until recently, it was necessary to check the availability of a Gamertag in order to use it. If the platform indicated that this gamertag was already in use, there was nothing else to do, it could not be used. The Xbox has now changed the game rules and allows users to use another user's gamertag. How? Simple, it adds a series of 3 or 4 numbers that act as identifiers between one user and another. As shown in the figure below.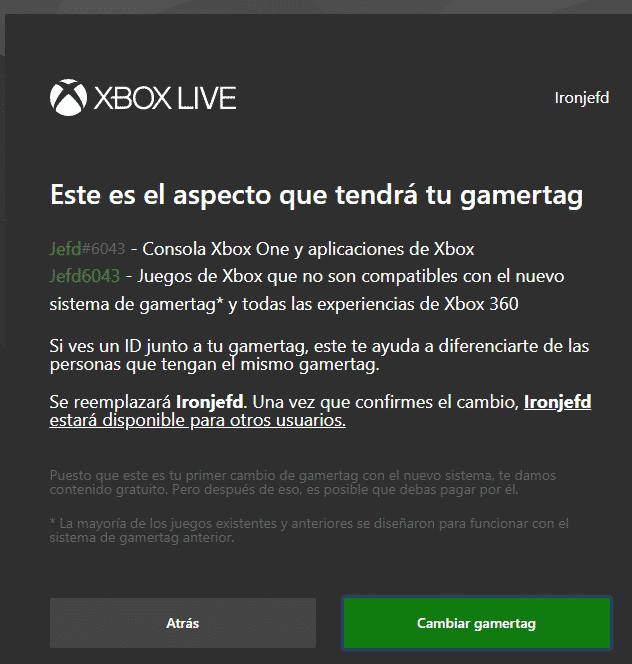 For now, you can restrict users from choosing their preferred alias if it does not comply with Microsoft guidelines. These discriminatory terms cannot be used by players. It is therefore necessary to use a gamer tag that does not offend other users.
Users who change their gamertag should be aware that they do not have to pay any additional fees if they do so the first time. From the second time you change your Gamertag, you will have to pay an additional amount – this amount varies from country to country.
New alphabets for the Gamertag
The recent increase in the number of users who have subscribed to the platform has led to changes, such as the use of a gamer tag used by another user. Another recently announced change is the availability of 10 new alphabets that allow users to use their own characters. The Xbox already had a large database of alphabets, but since these 10 alphabets have reached 200, the latest :
Thai
CJK symbols for languages in China, Japan and Korea
Latin Supplement
Simple Latin
Katakana
Hiragana
Hangul
Devanagari
Cyrillic
Bengali
This post is also available in:

Español

Italiano

Français

Deutsch