How to play without a name in Among Us
If you don't want to be easily identified by other crew members, don't worry, we will explain in a few simple steps how to play nameless games in Among Us.
Among Us there is one game that surprised us all this year. An independent title that will give millions of Android, iOS and Microsoft Windows users even more pleasure when they have to be cheaters.
The most important thing about being an impostor is not to arouse suspicion when you do something wrong, but to appear before others as a concerned crew member of the ship. It is difficult to gain the trust of the crew if you cannot lie, if you are one of those who cannot lie and always get caught when it is your turn to be an impostor, then you may be able to play without a name in order to have a better chance of not being excluded.
Steps to Play Nameless in Among Us
These steps work perfectly under iOS and Android, but not for PCs. However, we leave you an alternative if you are playing from a computer. To play without a name, you must use a character that works as an invisible room. To use it in your Among Us name, follow these steps
To get the special character, click on the following link.
On the website you were redirected to, you need to copy the space between the quotes, we will leave you a picture showing where it is located.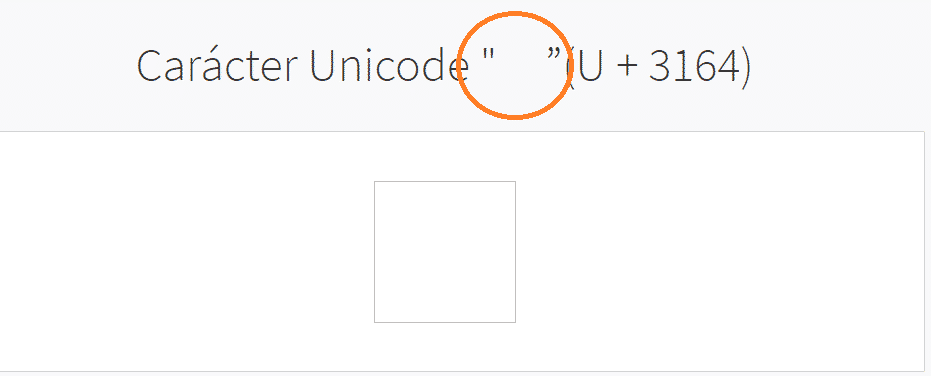 After typing the character into the clipboard, you need to access Under US.
Go to the option to change your username and paste the character you just copied, then accept the changes and you are done.
There you can now play under US without having to enter a name so that others cannot identify you by your name. Remember that you will always be recognized by the color and also by the accessories you use as pets or hats.
Other PC possible
First of all, let's assume that this alternative may not work anymore, but it doesn't hurt to try it.
On many websites you may have noticed that it is not possible to enter an empty name from a PC. To do this, we use the same technique used to name an invisible folder, and proceed as follows:
Access Among Us from your PC.
Then go and change the name.
In the new name, enter the invisible special character by pressing "ALT + 0160". You must continue to press "ALT" while marking the numeric code with the numbers on the right side of the keyboard.
Another advantage of the white marking is that your location at certain points on the map will not be revealed. Remember, however, that this is not a foolproof trick not to be mistaken for an impostor, but to look different in front of other crew members.
It is an alternative that might still work. Also keep in mind that both tutorials may be cancelled at any time due to the updates they bring to the game.
This post is also available in:

Español

Italiano

Français

Deutsch