It is one of the best online games there is, its success has reached millions and millions of players worldwide. However, there are still people who have not had the opportunity to enjoy League of Legends. For them, we have created this entry that explains how to play LOL.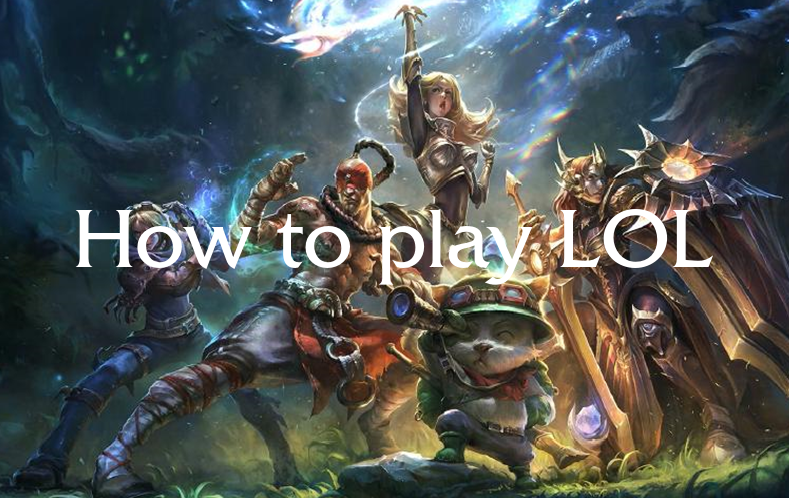 It should be noted that the best way to learn how to play LOL is to experience the game itself. In addition, this video game has several tutorials to help beginners get started with less complexity.
Choosing the right way is PRINCIPAL!
Let's start this little guide with what seems to be the most important thing: choosing the right path. In LOL we have chosen to use the characters known as champions, there are many of them and with each update there are more and more. When we start talking about the best champions in LOL, we might never finish this entry, so we decided to explain how important it is to choose the right way, this choice also depends on the type of champion you choose.
In LOL, veterans may or may not know the right path for the champion they choose, a player learns this little by little. For newcomers, it is important to know which path to choose depending on the type of champion they are using.
Middle Lane: This course is perfect for champions who have a good lightning attack.
Top Lane: This is the right lane for the most powerful champions, those characters who can ride unaccompanied and still
get away in battle.
Jungle: It should be used to ambush the enemy.
Inside Lane: This is a path suitable for champions who need to be accompanied, for those who are more dependent on others.
The choice of a few champions is synonymous with success
Another problem for many LOL newbies is the selection of too many characters, we don't blame them because there are a lot of choices. You have to keep in mind that when you choose a character and play with it, you start a new learning curve. So if you use a new sample every other day, you can never get enough, and other players will have a greater advantage.
From the beginning, you should select three characters, then learn from them for a while and don't change them unless you are already sufficiently prepared to take a different learning path. To go from beginner to expert, you must first learn to play with three main characters.
The real purpose of LOL
Another problem for many newcomers is the belief that the goal of LOL is to eliminate opponents in combat. This is of course a basic part of the game, but it is not the main goal of the game. In this game you have to eliminate towers and other targets according to the requirements of the chosen game mode.
LOL is a fun game, but to learn how to play it you need to play different games and have your own playing experience. You will miss the first few games and not understand what it's all about, but this is the best way to get an idea of what MOBA is all about.
This post is also available in:

Español

Italiano

Français

Deutsch